ZO Anti-Aging Solutions are part of the ZO Skin Health products by Dr. Zein Obagi. These products are medically prescribed to improve the overall health and appearance of the skin.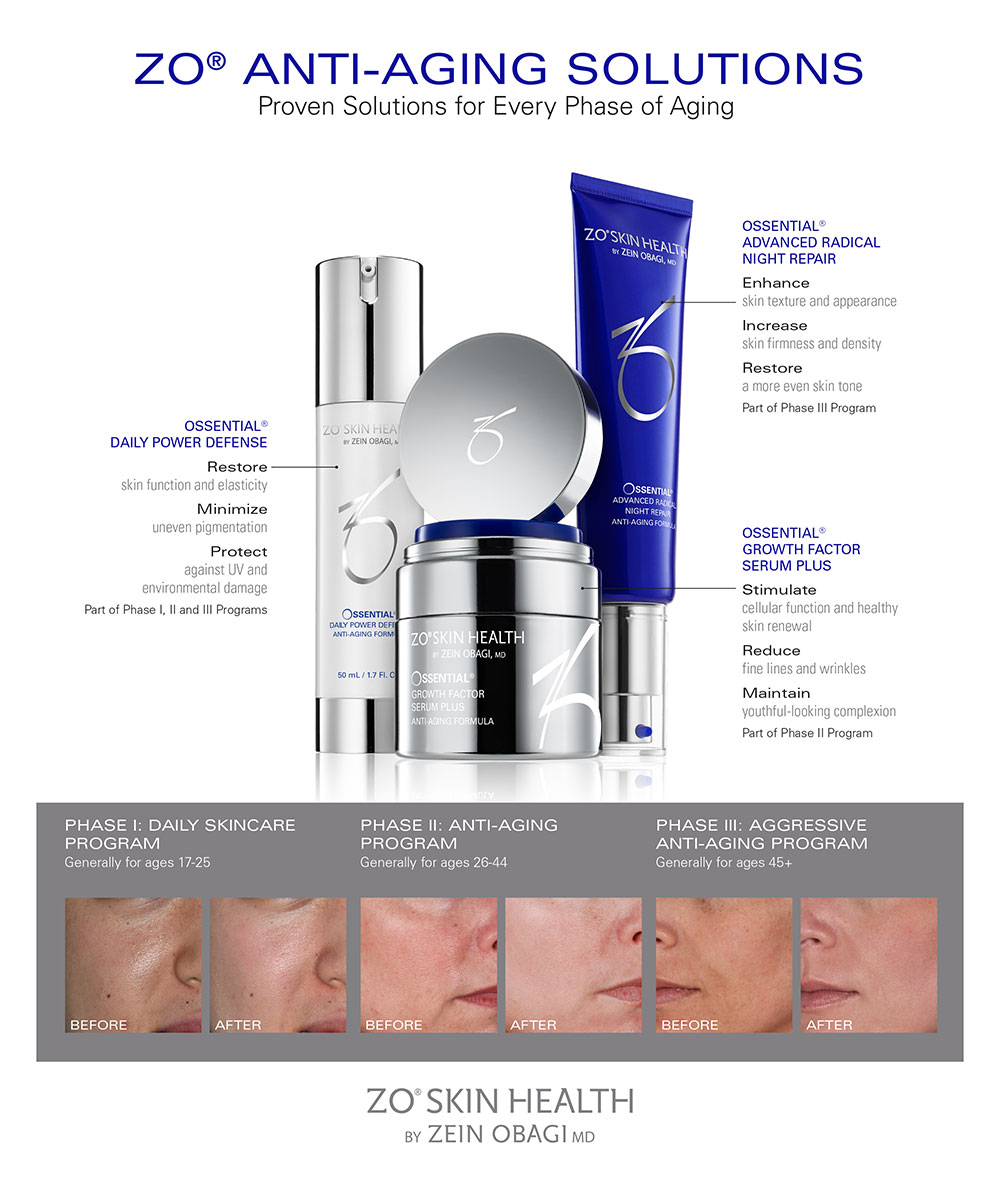 These products can be purchased in the office after your skin has been evaluated by Dr. Paciorek to determine which products are best for your skin care needs.
Call our office or fill out our online form for a free consultation.
If you already are a patient of Dr. Paciorek with this subscription you can order ZO Anti-Aging Solutions by clicking this button: