Neuromodulators (Botox®, Newtox & Dysport)
What is Neuromodulator Treatments?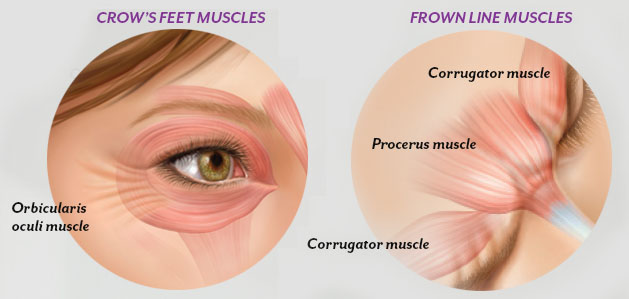 BOTOX® Cosmetic, Jeauveu/Newtox and Dysport are several types of neuromodulators used to provide a non-surgical method of temporarily improving the appearance of both moderate to severe frown lines between the brows and crow's feet lines in adults.
This treatment targets repeated muscle contractions from frowning and squinting over the years.
Dr. Paciorek is a Board Certified Plastic Surgeon and will administer injections which ensure you are getting the highest quality treatment. Other providers may utilize nurses or physicians assistants for this procedure.
After a consultation with the Doctor, you will be provided a treatment plan which will include recommendations on where in the face your treatment will be, cost and any answer any questions.
Since Dr. Paciorek is a surgeon, his delicate touch method will include the use of a cannula for the application of the injectable. This provides more accuracy in applying the neuromodulator and less bruising. This method is unique in that many service providers will perform injections directly to the skin without the use of a cannula.
Dr. Paciorek will inject these muscles to temporarily reduce muscle activity. You will begin to notice a visible smoothing of your crow's feet lines and frown lines between your brows.
Wrinkles result from a combination of many factors in addition to cellular changes that can occur over time, reduction of collagen, or damage caused by free radicals in the sun and the environment.
Frowning or concentrating may cause the muscles between the brows to contract, causing the skin to furrow and fold. Squinting may cause the muscles around the eyes to contract and cause crow's feet.

[wufoo username="insitemarketing" formhash="x1tn8joq18p8iun" autoresize="true" height="605" header="show" ssl="true"]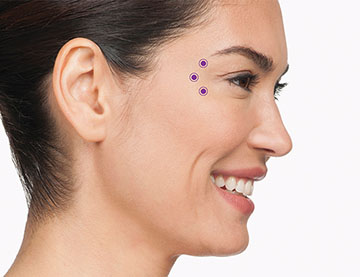 For Crow's Feet, 3 areas of the orbicularis oculi, the muscle that frames the side of the eye may be injected. This will be repeated on the orbicularis oculi muscle on the other eye.
Injecting a neurmodulator such as Botox® or Dysport into the muscles that cause crow's feet lines temporarily reduces the activity of those muscles. The result is a reduction in the appearance of those lines.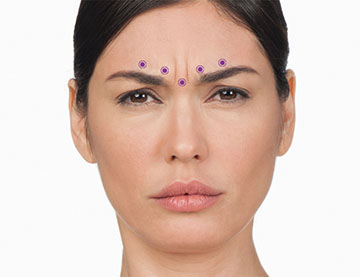 For Frown Lines injections will be made into muscles of the forehead which include: the procerus muscle and the corrugator muscles.
What to Expect:
Your procedure will be conducted privately in our office. Some patients describe the feeling of injection of this to being similar to a pinch.
Ice may be used to numb the treatment area. If you are concerned about discomfort, you can discuss options for this with Dr. Paciorek and his staff before administering your treatment.
You may begin to notice results within 24 to 48 hours for moderate to severe frown lines, with results lasting up to 4 months.
The procedure usually takes 15 minutes. It can take longer if the volume to be injected is large or if additional procedures are being done.
After Your Botox® Treatment:
Our nurse will discuss how the procedure went and any aftercare recommendations. A follow-up plan will be put in place to meet your needs and keep the results looking fresh.
Sign Up for Rewards:
Collect points from each company to receive coupons and discounts on your future purchases of Botox®, Dysport or any of the Cosmetic Fillers
Consider Combining Your Botox® Treatment With Other Procedures:
Eye Lid Lift (Blepharoplasty)
Laser Treatments (CO2 or Pelleve)
Cosmetic Fillers (Juviderm, Voluma, Restyline etc.)
Rhinoplasty
Fat Transfer
* Please note that results may vary from person to person and results are not guaranteed.