What is a Neck Lift/Rhytidectomy?
A neck lift, or lower rhytidectomy, is a surgical procedure that improves appearance of the jawline and neck. Areas that can be improved are:
Excess fat and skin relaxation in the lower face that creates jowls
Excess fatty deposits under the chin
Loose neck skin
Muscle banding in the neck, which created abnormal contours
Turkey wattle or double chin
Jowl Lines

When the neck area doesn't match the upper facial appearance, a neck lift may be a good solution.
Consider These Rejuvenation Procedures While Doing a Necklift:
Brow Lift
Eyelid Surgery/Blephoroplasty
Fat Transfer
Filler or Botox Injections
Laser Treatments
What You Can Expect:
The Neck Lift Procedure: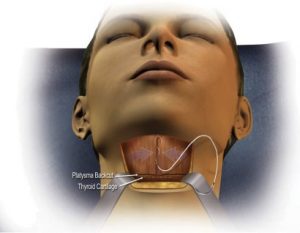 This procedure can be done in our private in-office surgical suite in Syracuse.
The procedure will require general anesthesia and will include a traditional neck lift incision or a limited incision neck lift, depending on the degree of lift required.
A traditional neck lift incision often begins in the hairline at the level of the sideburn, continues down and around the ear and ends in the posterior hair. Fat may be sculpted or redistributed from the jowls and neck. The tissue underlying the neck skin is repositioned, and commonly the platysma muscle is tightened. Skin is re-draped over the uplifted contours and excess skin is trimmed away. A separate incision under the chin is often necessary for liposuction of this area and for repair of the muscle. Sutures or skin adhesives close the incisions.
A limited incision neck lift may involve incisions only around the ear. While the incisions are shorter, the results may be more limited.
Incision lines are closed with sutures and perhaps skin glue. Sutures may be dissolving, or may need to be removed after a few days. Once healed, the incision lines from a neck lift are usually well concealed within the hairline and in the natural contours of the ear.
A neck lift typically takes several hours. If the neck lift is done with other procedures, it may take longer.
The visible improvements of a neck lift appear as swelling and bruising subside.

* Please note that results may vary from person to person and results are not guaranteed.

Neck Lift Recovery:
A bandage may be required to minimize swelling and bruising when your procedure is completed.
A thin tube may be present to drain any excess blood or fluid that may collect under the skin.
You will be given specific instructions that may include how to care for the surgical site and drains, medications to apply or take orally to aid healing.
Dr. Paciorek will review specific items involved in the recovery period including:
Post- surgical medications
Dressings/bandages care and removal process
Time needed to resume normal activity
Follow up appointment schedule
Our staff will care for you in our private recovery area and you will be able to leave the office through a separate exit. You will be assisted in your recovery process by our trained nurses and support staff. A typical follow up routine may include:
Most health insurance does not cover neck lift surgery but Care Credit is offered for patients where a financing plan is desired.