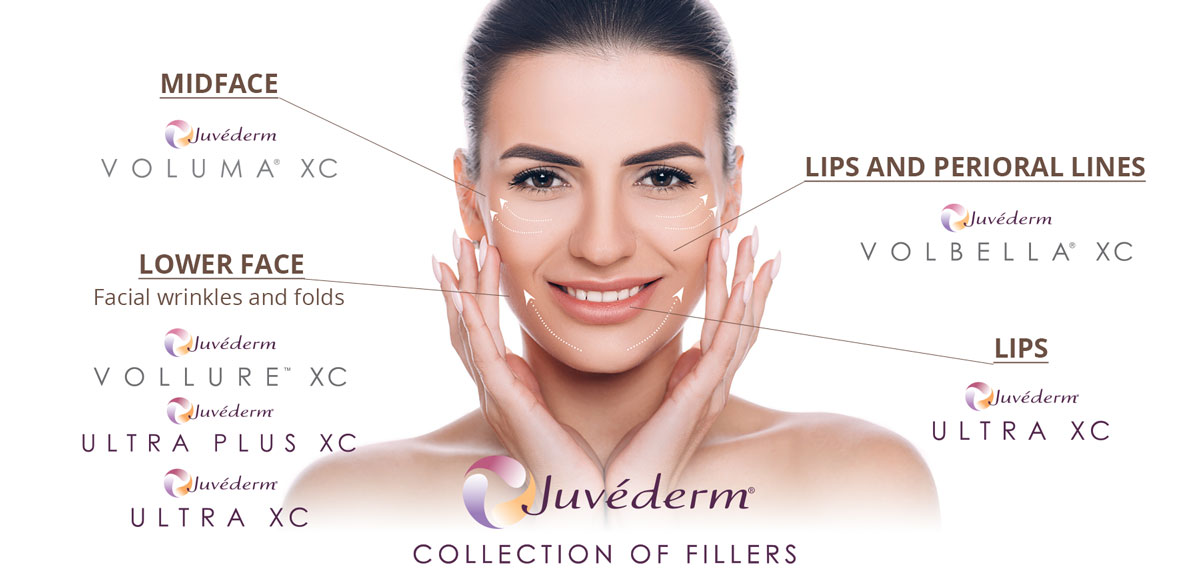 What to Expect from Cosmetic Fillers
An initial free consultation will be scheduled with Dr. Paciorek to discuss options for your facial rejuvenation.
The latest, most exciting cosmetic advancement is the variety of injectable fillers. Fillers can smooth fine lines and wrinkles and plump out the cheeks and lips. Dr. Paciorek is Board Certified in Facial Plastics and has expertise in the selection and injection technique for a wide range of cosmetic fillers.
Some of these are:
Juvederm XC, XC Plus (for Lower Face, Lips and Perioral Lines)
Try these mobile apps to get an idea of what Juvederm can do for your appearance:

Juvederm Voluma (for Midface)
Restylane SILK
Perlane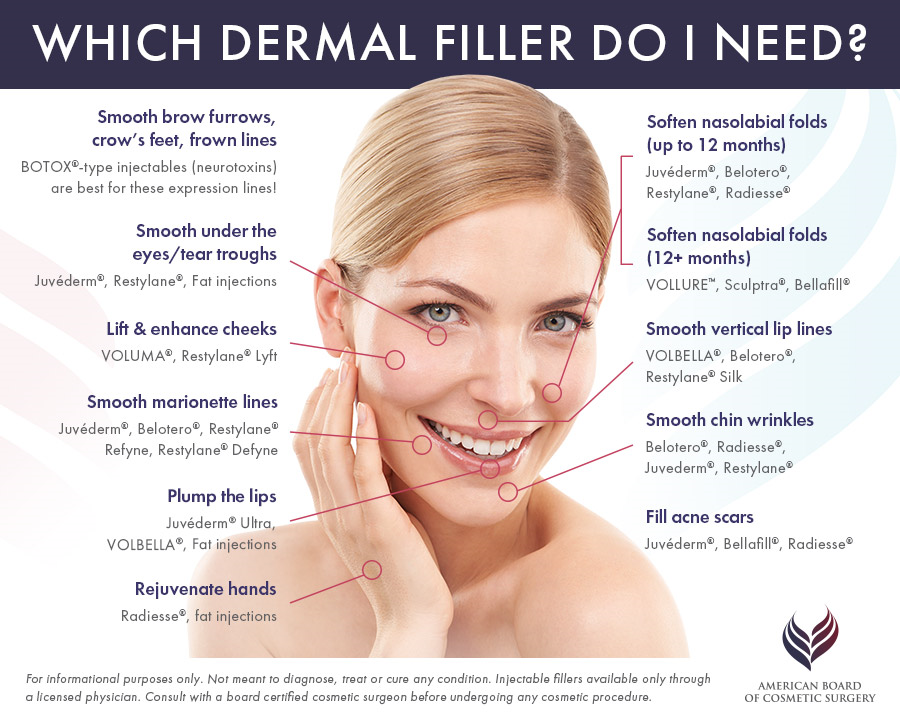 Each of the cosmetic fillers has unique properties and uses. Some have short term rejuvenating properties lasting a few months, and others may provide benefits for years. These treatments may also soften smile lines and under eye circles while building up cheek volume.
A short in-office procedure can help you look as young as you feel. Once cosmetic fillers are injected under the skin, they work by restoring volume and softness erasing fine lines and plumping sunken areas.
Some injectable products attract water to plump up the skin; other fillers stimulate the formation of the body's collagen to keep the face looking younger longer.
The typical procedure time is less than 20 minutes and the results from most cosmetic fillers are immediate with little to no downtime.
There are a variety of price ranges to fit your needs.
Care Credit is a program also accepted to assist in spreading out large payments over time.
After Your Treatment:
Our highly qualified nurse will take care of you after your treatment. Our nurse can also answer any questions you have on how to enroll in rewards programs such as Brilliant Distinctions and Aspire to enable you to get additional discounts from the cosmetic filler manufacturers.
* Please note that results may vary from person to person and results are not guaranteed.
Consider Combining With:
Neuromodulators (Botox or Dysport)
Chemical Peels
ZO Skin Health Care (Developed by Dr. Zein Obagi)
PCA Skin Care