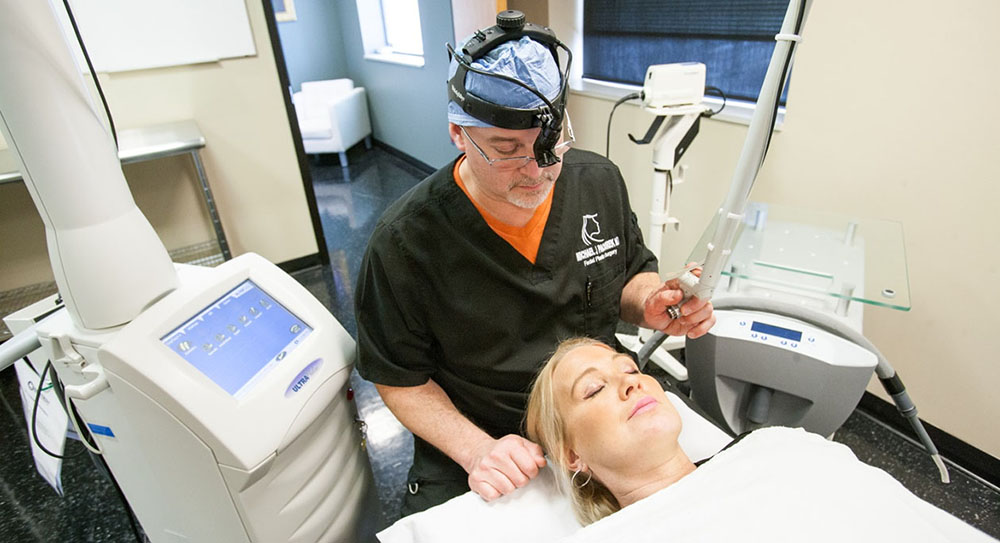 What to Expect With Your CO2 Laser Treatment?
You will be scheduled for an initial consultation with Dr. Paciorek, to discuss your needs and determine the type of laser treatment best for you. (Active FX, Deep FX or Total FX)
You may want to discuss whether other procedures may be done at the same time.
After going over your options, an appointment will be scheduled for your treatment which will be performed by Dr. Paciorek, who is a Board Certified Facial Plastic Surgeon.
Your procedure will take about 30 minutes and will be done in our private in-office, state- of- the- art surgical suite.
After Your Procedure:
Following the CO2 laser treatment, some patients experience swelling, redness, and peeling at the treatment areas which will usually subside within a week.
Most patients are able to resume daily activities immediately after the treatment.
Some results appear within the first week, while full results will be apparent after several months.
Consider Combining With:
Facelift
Brow Lift/Blephoroplasty
Fillers
Botox
Fat Injection

* Please note that results may vary from person to person and results are not guaranteed.

View our Results Gallery
[wufoo username="insitemarketing" formhash="x1tn8joq18p8iun" autoresize="true" height="605" header="show" ssl="true"]