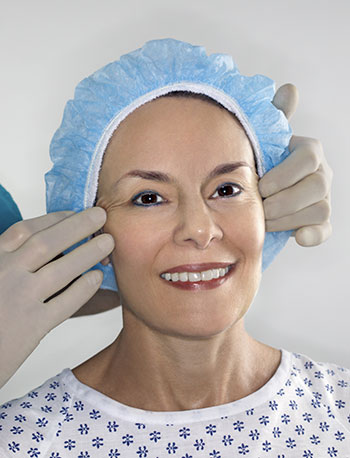 What is Fat Transfer and Fat Injection?
Fat transfer, also called fat injection is a procedure where fat (from your body) is injected, similar to other synthetic/cosmetic injectables to improve the appearance of the following areas:
Reduce wrinkles
Reduce scarring (acne)
Soften facial lines and creases (smile lines crow's feet)
Enhance facial fullness
Build up shallow contours
Plump lips
Reduces laugh lines around the mouth or chin
Your procedure will be conducted in our private in-office surgical suite. Fat will be removed from your abdomen, thighs or other areas for injection into the face.
The procedure usually takes 30 minutes to an hour. It can take longer if the volume to be injected is large or if additional procedures are being done.

* Please note that results may vary from person to person and results are not guaranteed.

After Your Procedure:
Your private nurse will help you to the adjacent private recovery room where you will discuss how the procedure went and after care.
You will see some results immediately, however it usually takes three to four months to see the complete result. Over time, you may lose fat from the injected areas as your body metabolizes it.
Typically, half of the injected fat is absorbed back into the body in three to six months.
People who undergo fat injections usually return to their normal daily routines soon after treatment. Bruising, swelling or redness in both the donor and injected areas are expected, but typically last a few weeks.
The recovery period may be longer based on whether liposuction is used and the amount of fat removed.
Consider Combining With: