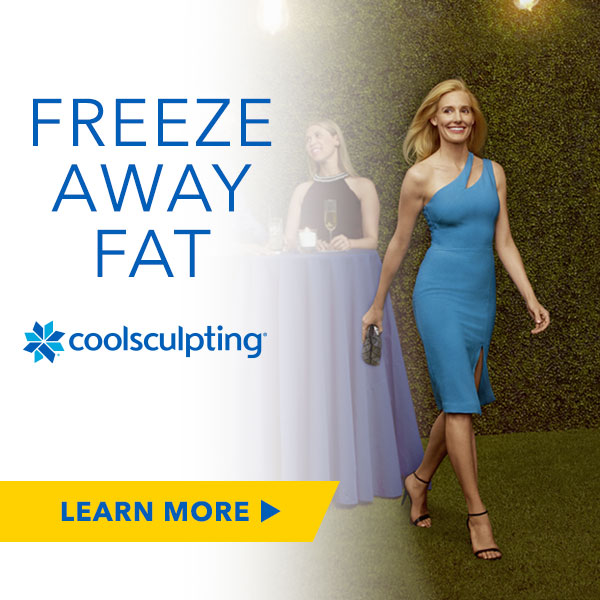 The CoolSculpting procedure is the world's #1 non-invasive fat-reduction procedure.*
It is a one-of-a-kind, non-surgical way, to contour your body by freezing unwanted fat away that has no downtime.

What You Can Expect:
A free consultation will be scheduled with one of our certified CoolSculpting specialists to discuss the areas you may want treated. We will develop a customized CoolSculpting treatment plan that addresses your problem areas. Additional sessions may further enhance your results. Your individualized treatment plan will be tailored to your body, your goals, and your budget.
The CoolSculpting procedure is an FDA procedure which uses controlled cooling to safely target and eliminate diet and exercise fat.
Fat cells freeze at higher temperatures than surrounding tissues. CoolSculpting technology safely delivers precisely controlled cooling to gently and effectively target the fat cells underneath the skin. The treated fat cells are crystallized (frozen), and then die.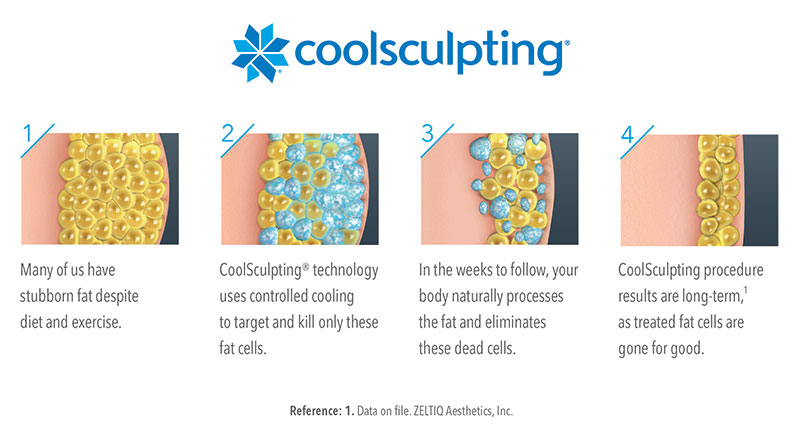 Over time, your body naturally processes the fat and eliminates these dead cells, leaving a more sculpted you.
For the area(s) to be treated the device is positioned on your body and controlled cooling is applied. During your procedure, you may choose to read, check email, or even take a nap or get another cosmetic treatment. The CoolSculpting fat freezing procedure is completely non-surgical, so you can typically return to work and normal activities immediately.