Welcome to
Paciorek Facial Plastic Surgery & ENT
Dr Paciorek is a Syracuse native and has been in practice here since 1995. He is double board certified by the AAOHNS for head/neck surgery and ABFPRS for facial plastic surgery, and provides both surgical and non surgical procedures to address facial appearance and function. These procedures include rhinoplasty, face lifting, eye lid surgery, otoplasty, and brow lifting. The non surgical face lift and QuickLift offer new alternatives to rejuvenation with limited down time. Our non surgical alternatives include the use of injectables such as Botox, Restylane, Radiesse, and others, laser resurfacing treatment, and skin tightening treatments.
Whether you are seeking cosmetic improvement or functional reconstruction or both our team will assist you every step of the way, Dr Paciorek will listen to your concerns and outline specific options allowing you to ask questions during your initial consultation. Often you will work with him using computer imaging to simulate your outcome.
Every member of our team has years of experience helping coordinate the patient experience. We look forward to helping you get the results you are seeking in a comfortable, caring, small boutique style environment.
We look forward to getting to know you better...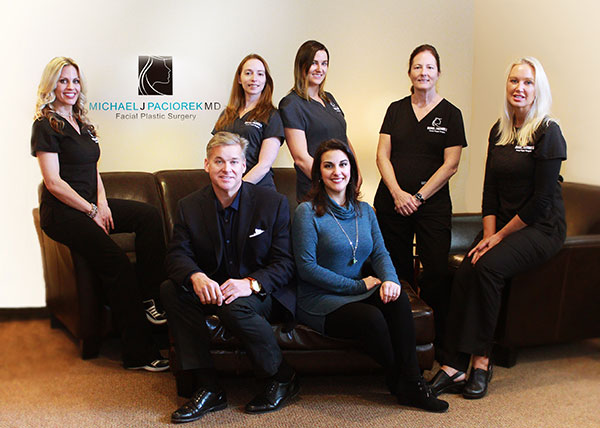 Certifications
What does it mean if my surgeon is certified by the American Board of Facial Plastic and Reconstructive Surgery (ABFPRS)?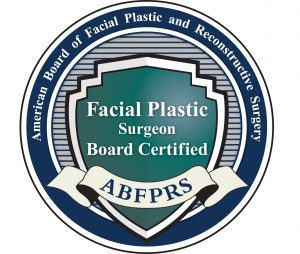 The ABFPRS credential signifies that a surgeon:
Has completed an approved residency in one of the two surgical specialties that include identifiable training in all aspects of facial plastic surgery (otolaryngology /head-and-neck surgery or plastic surgery, generally)
Is double boarded, having earned prior certification in one of those specialties through the American Board of Medical Specialties or the Royal College of Physicians and Surgeons in Canada
Has successfully completed a two-day examination
Has submitted for peer-review an acceptable record of at least two years' clinical experience, including operative reports of a minimum 100 facial plastic surgeries
Holds proper licensure and subscribes to the ABFPRS Code of Ethics.
What does it mean to be Board Certified by the American Board of Otolaryngology (ABOTO)?
The ABOTO credential signifies that a surgeon: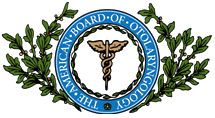 Board certification is a voluntary program in which the doctor seeks to improve his performance and demonstrate a commitment to his profession. Board-certified otolaryngologists must meet the ABOto training requirements, pass psychometrically validated examinations, and participate in Maintenance of Certification.
This certification means the doctor has not just passed the examinations, but is continuing education into training, annual evaluations and are required to have completed an ACGME-accredited residency and receive approval from their Program Director to sit for the examinations.